Welcome to our resources for box makers page!

The following selection of retailers will help you view a number of resources for box makers. They are experienced in helping box makers with services and materials, which is why we use and recommend them. Use a search engine to find a broader range of similar services.
---
ALL CLASS TIMBER SERVICES
Luke Reurich
Port Kembla NSW
0420 303 325
www.allclasstimberservices.com
Luke at ALL CLASS TIMBER SERVICES will be happy to help you with your box making timbers. He stocks mostly Australian native hardwoods and softwoods. Occasionally he will have exotic timbers, but availability may be vary.
Call Luke to arrange an appointment to visit his outlet to see his stock.
He will also be at future Timber Tools & Artisan shows, with a wide range of prepared box making timbers. Instagram @timber_tools_artisan_show
---
BEST ABRASIVES
Christian and the Best Abrasives Team
29 Production Avenue
Kogarah NSW 2217 
02 9527 3870 / 0412 011 160
www.bestabrasives.com.au | info@bestabrasives.com.au
We use and recommend the Mirka hand-held orbital sanding systems in our box making workshop.
BEST ABRASIVES has the full range of sanders and accessories to add to your box making 'go-to' equipment. The Mirka system makes finishing your boxes so much easier. You still have to follow the sanding 'rules', but the hand-held sander will make the job more enjoyable.
The friendly, expert team at Best Abrasives is available, on-line, on the phone, and at all the timber shows. Try the Mirka system at your next opportunity. Once you use it…nothing else will do!
---
CARROLL'S WOODCRAFT SUPPLIES

Jim and Irene Carroll
Unit 2, 10-14 Capital Drive
Grovedale Vic 3216
03 5243 0522
jim@cwsonline.com.au | www.cwsonline.com.au
CARROLL'S WOODCRAFT SUPPLIES is your one-stop woodcraft supplies shop. Jim and Irene have a range of products to cater for a a wide range of box making and woodworking needs: adhesives, hinges, baize, box hardware, finishes, sanding tools, workshop equipment.
Browse the extensive range of stock on their website, then call the Carrolls for prompt, friendly service.
---
DJARILMARI TIMBER PRODUCTS
Neale and Carla France
Lot 485, Industrial Road
Denmark WA 6333
08 9848 2020 / 0429 333 940
www.djarilmari.com | djarilmari@wn.com.au
Established in 1983, DJARILMARI TIMBER SERVCES is committed to efficient supply of timber to its customers. It is owned and operated by Neale and Carla France. Neale has a vast knowledge of Western Australian timbers. As a wood worker, he has an innate sense for what timber is best suited for fine woodcraft customers.
They specialise in highly figured and exotic timbers. See the website for detailed descriptions and examples of each timber type. Djarilmari don't sell individual items through their website, so contact them about your specific requirements. 
---
GERNER HINGES
Anton Gerner
Anton Gerner Furniture Pty Ltd
PO Box 697
Hawthorn Vic 3123
03 9813 2277
www.gernerhinges.com | hardware@antongerner.com.au
Finding quality Australian-made hinges is nearly impossible!
So, here is a good start…
ANTON GERNER has designed a small range of quality hinges specially for small box making projects: a small pin hinge, 19mm and 25mm butt hinges, and, small and large quandrant hinges. Also brass and silver plated Brusso hinges and brass screws.
---
KORORA SPECIALIST TIMBER
Ken Cowden
0429 488 380
www.kororatimbers.com.au | ken@kororatimbers.com.au
Ken at KORORA SPECIALIST TIMBERS offers specialist timber supplies, timber dressing services and mobile sawmilling.
He specialises in selling ready-to-use box making timber. Standard sizes off-the-shelf include 120 x 12mm; 100 x 10mm; 80 x 8mm and 150 x 4mm. These are supplied in 1metre lengths and sold individually, or in 10-packs, which include a 15% discount over buying individually.
Ken is involved in each job and can guarantee a high standard of workmanship every time, whether you are building a door, a jewellery box, or a conference table. Visit his website for a full description of his services. Don't hesitate to call him for your box making timber requirements.
---
JAPANESE TOOLS AUSTRALIA
Christian and the Best Abrasives Team
29 Production Avenue 
Kogarah NSW 2217 
02 9527 3870 / 0412 011 160
www.japanesetools.com.au | info@japanesetools.com.au
JAPANESE TOOLS AUSTRALIA [JTA] offers Australian wood workers, the opportunity to experience the centuries-old traditions of Japanese tool making and wood working culture.
Initially, Christian offered Australian woodworkers a small selection of Japanese saws, sharpening stones and chisels. JTA has since expanded to a knowledgeable team of seven staff, with a stock list of more than 500 unique, hand-chosen products.
Christian and his team also support woodworkers, with workshops across a number of disciplines, such as: sharpening your chisels and gouges, understanding the Japanese hand saws, making a Japanese plane, and Japanese joinery. See the website for the latest courses.
The friendly JTA team is available, on-line, on the phone, and at all the timber shows. Experience making a set of chopsticks at your next show. It's fun!
---
MCJING TOOLS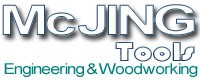 Max and Jane McJing
454 Hume Highway
Yagoona NSW 2199
02 9709 8805
www.mcjing.com.au
McJING TOOLS sells a range of products for box making, along with workshop machinery. Max and Jane also sell hard-to-find tools for engineering and woodwork. Visit their website or showroom…too many tools to mention!
---
ORGANOIL by Prep Productions

Prep Productions
PO Box 860
Sutherland NSW 1499
1300 799 432
sales@prep-productions.com
Organoil Danish oil by PREP PRODUCTIONS is a more natural, food-safe finish that is based on orange oil, so it smells beautiful and brings out the best in your product.
It contains no drying agents. Its slow-drying property means that it won't set in those 'hard to reach' places, nor harden in the tin. Just wash out the brush in warm water and soap.
We use Organoil Danish oil on all our boxes. 
---
PETE'S POLISH
Pete is a respected furniture maker of thirty years and has only ever used his own beeswax polish. It's an excellent wood 'feed', easily applied and absorbed, and suitable for the care of all timber.
PETE'S POLISH is made on his property on the Sunshine Coast. Col uses this polish to finish his boxes, and so, of course, we recommend it to all box makers.
We stock Pete's Polish. Call us on 0411 283 802.
---
TREND TIMBERS

Adrian
15 Railway Road North
Mulgrave NSW 2756
02 4577 5277
www.trendtimbers.com.au
TREND TIMBERS stocks figured box making timbers. Ideal for jewellery boxes and all decorative box making. Choose from a range of beautiful Australian and imported timbers. They also stock a range of finishes and glues suitable for box making. See their website for a full range of products.
Trend can provide the additional service of preparing your chosen timber to 'double dressed' [for wide-surfaces], or 'dressed-all-round' [DAR].
Adrian and his friendly team will be happy to help you, both in store and at the Timber Tools and Artisan shows.
---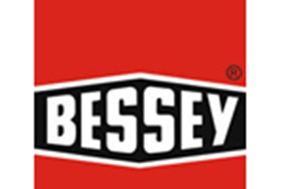 We sell the BESSEY Kliklamp KLI12. For safety and ease of operation, our clamp holders are designed to take this model Bessey clamp. 
---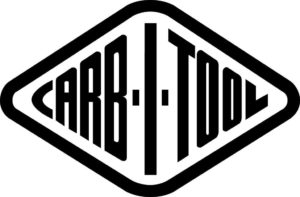 CARB-I-TOOL manufactures our template cutters and box making cutters. We sell these quality cutters to you, the customer, for a professional finish.
www.carbitool.com.au
---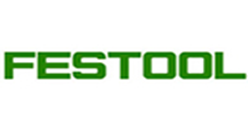 We purchase and recommend quality FESTOOL machinery for our box making workshop and jig making workshop.
www.festool.com.au
---

We purchase machinery from GREGORY MACHINERY for our box making and furniture making workshop. Great customer service and delivery.
www.gregmach.com
---
The Mirka sanding system is available from BEST ABRASIVES. One of the easiest, most versatile sanders on the market.
www.bestabrasives.com.au
---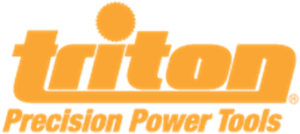 The TRITON TRA 001 AU 3.25kw router is the ideal router for fine box making. We custom-make our box maker's router table to fit this router. 
---